the best of the beauty advent calendars 2021
Updated: Oct 14, 2021
December is eight weeks away. EIGHT. Let that sink in. It feels like yesterday when Boris cancelled Christmas, yet here we are getting closer to mulled wine, Oxford Street's lights and dancing to Mariah's "All I want for Christmas".
If you've known me for a while, you know that I am borderline obsessed with Christmas. It's my THING. I love it so much that, every now and again, I contemplate moving to the Philippines. Did you know they start celebrating Christmas on September 1st?!
I am so frikkin excited for the festive season. Probably because it feels like it didn't really happen last year. And judging by the hundreds of messages I received about my recent IG posts on beauty calendars, so are you!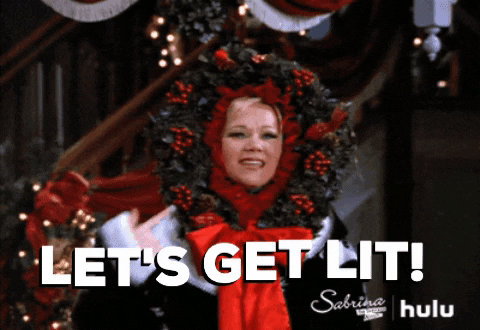 Thinking back, it's kinda crazy how a few years ago beauty calendars weren't a thing. You got your £3.99 Cadbury calendar, and happily opened a new window every day. (BTW I still get one every year without fail… no shame in my game) Over the last few years beauty calendars have exploded and it seems as if every brand and department store are creating their own.
It's almost become a bit of a minefield. I mean, how does one choose?!
Fear not! In my capacity as LPD Claus, I've put together a list of my absolute faves. Obviously I can't tell you what is behind each and every door - that would be like opening all you presents the day before Christmas - but I can give you a lil sneak peek.
Just trust me when I say that you will be thrilled with any of the below-ho, ho, ho!
Discover advent calendars from Liberty, The White Company, Jo Malone, Cult Beauty, Look Fantastic, Charlotte Tilbury, Feel Unique, Space NK, Elemis, Harrods, John Lewis, Diptyque, Net-A-Porter, M&S & Jo Loves!
Liberty
Release date: OUT NOW
Price: £225
Value £840
Oh heyyyyy to the fastest selling calendar in the history of calendars. I'm hoping there's still some available when this post goes out as it's a beauty. Not only does it look gorgeous, 19 of the 25 products inside are full sized making it the best valued calendar they have ever created. It's an icon and just an absolute joy.
Sneak peak
Augustinus Bader The Rich cream, Uoma Drama bomb mascara, La Labo Another 13 eau de parfum
Liberty Mens
Ps- They've also just launched a men's version which is super cool
Price: £215
Value: £623
Space NK
Release date:OUT NOW
Price: £199
Value: £744
Well, Space NK have certainly upped their game this year with this baby. During the past 18 months their product line up has got even better, and the contents of the calendar show that. The saving is unreal and honestly, this may very well take my top spot. Well, it's 100% in my Top 5-ha! The packaging is gorgeous and it's jam packed with great skincare, hair and makeup products. Dreamy.
Sneak Peak
La Mer Creme de La Mer The moisturising cream, Boy Smells Ash Candle, Hourglass Scattered light glitter eyeshadow
Cult beauty
Release date: Out 14th October
Price: £215
Value: £970
Okkkkkkk Cult Beauty, okkkkk! Firstly, let's start with this. Cult are working with Climate Partner to plant a tree for every calendar sold! And they are also donating £40k to The Beauty Backed trust to support people struggling in the beauty industry! I'm a Trustee for BB so couldn't be happier about this. Secondly it includes 38 products! Yep 38. And one calendar includes a £1000 gift voucher for Cult. This is going to fly!!
Sneak Peak
Bella Freud Loving candle, Victoria Beckham Beauty lipstick, Fresh Strawberry exfoliating Wash
John Lewis
Release date: OUT NOW
Price: £169
Value: £600
John Lewis is really the last man standing when it comes to high street department stores. And they've done a great job at elevating their beauty halls. Their calendar really showcases the best of what they have to offer and it's full of brands that we all know and love. 12 of the 25 products are full size. And you get a beauty bonus of 2 products on Christmas Day.
Sneak peak
Neom Organic scented candle, Living Proof PHD dry shampoo, Hourglass Caution mascara
Feel Unique
Release date: OUT NOW
Price: £119
Value: £385
This is Feel Unique's best calendar yet due to the value being bigger than ever. It also includes 27 products which is fab. It offers a great mix of new and iconic products. Including makeup, skincare, hair, body and bath. It's a good'un.
Sneak Peak
Huda Nude Obsessions palette, Laura Mercier Rouge Essential Silky lip cream stick, Tan Luxe Super glow hyaluronic serum
Jo Malone
Release date: OUT NOW
Price: £325
Value: £600
This is always a WOW calendar. I mean who wouldn't want this baby. Yes it's expensive BUT it includes the most gorgeous collection of candles, fragrances and body products. In my opinion, it's one of the best looking calendars out there. I love how all the drawers can be reused. It's a stunner and imagine how gorgeous your house will smell in December?!
Sneak peak
Orange Bitters Cologne, Pomegranate Noir mini candle, Peony and blush suede body and hand wash
Elemis No25 Beauty advent calendar
Release date: OUT NOW
Price: £175
Value: £402
Who doesn't love Elemis? It really is the most beautiful British skincare brand. And this year their calendar is such a treat. Firstly the packaging is just fab. It's like a 3 layered Christmas tin of joy. I'll be filling it with my fave biscuits for the new kitchen! This calendar is great for anyone who adores Elemis or anyone who has always wanted to try it. It's full of all of their best sellers and more.
Sneak peak
Dynamic Resurfacing Facial Pads, Pro Collagen cleansing balm, Pro collagen Marine cream
Harrods
Release date: Out 14th October
Price: £250
Value: £1'166
Ok, stop, go back, re-read that value! WTH!!!! How mega is that?!! A calendar from Harrods, who wouldn't want that?! Especially with that insane saving. This years is the best yet. It encapsulates the notorious glamour of the store and is packed full of premium beauty.
Sneak Peak
Aromatherapy Associates De-stress Bath and Shower oil, Byredo Vetyver Rinse-free hand wash, Iconic Triple Threat mascara
Net a porter
Release date: OUT 14th Oct
Price: £225
Value: £1300
For me, this is the coolest calendar out there. It is just so God damn chic! It's also a great way to try some new brands. Net always have a brilliant edit of small businesses and fantastic products, and 17 of the 25 products are full size! It's a beauty.
Sneak Peak
Tata Harper Purifying Cleanser, Oribe Power Drops, Susanne Kaufmann Mallow bath
The White company
Release date: Out End of October
Price: £160
Value: £254
This is always a fab calendar for those that are White Company fans. It's also a great one if you don't know what to buy someone as a gift. It also includes 2 full size candles as well as a mix of bath, body and home products
Sneak Peak
Winter Signature Candle, Calm bath shot, Tuberose and cashmere body lotion
Jo Loves
Release date: OUT NOW
Price: £325
Value: £485
I always think that the Jo Loves calendars have some of the best packaging. Who remembers the Wreath shape last year? This year with have this gorgeous star. I'll def be hanging the empty shape to the ceiling come December. It includes 24 deluxe travel size products and 1 full size. Personally I would have liked more full size products for the price, but the items included are gorgeous. I love that they have included a voucher so you can pick a full size fragrance of your choice. And yes, a lot of the scents included are Christmassy which I adore.
Sneak peak
Christmas Tree room spray, Fragrance voucher for 100ml of your choice, Pomelo body lotion.
Charlotte Tilbury
Release date: OUT NOW
Price: £150
Value: £250
I'm not sure I would call this a calendar, but it is gorgeous and perfect for anyone who loves the brand. The packaging is similar to last years, but slightly more beautiful thanks to the star shape drawer handles. It can obviously be re-used too. It includes 12 products, 3 full sizes and 9 travel sizes. Although I have to say, the travel sizes are really generous. If you have a lot of Christmas parties planned, this has all the make up you need to add some glam to your look.
Sneak peak
Hollywood Beauty Light Wand, Magic Cream, Pillow talk lipstick
Look Fantastic
Release date: OUT NOW
Price: £85 (£70 if you're a subscriber to the LF beauty box)
Value: £410
This is really lovely multi brand calendar. It includes 25 products, 6 full size, 19 mini or travel size. It has a lovely selection of brands and is a more reasonable price point than others.
Sneak Peak
NARS Blush in Orgasm, Ten Overnight Dark spot sleeping cream, BioEffect EGF serum
Diptyque
Release date: OUT NOW
Price: £320
Value: £700
One of my absolute favourite candle and fragrance brands, there really is no other like Diptyque. The Calendar itself looks gorgeous, and, like the other fragrance brands, includes 1 full size and 24 travel sizes. It is a really special calendar from a special brand.
Sneak peak
Feu de Bois candle, Rose EDT, Fig candle
M&S
Release date: Out 28th October
Price: £40 (when you spend £30 on Clothing, home and beauty inshore or online)
Value: £300
I've got to say, this is such brilliant value. I'm so happy that they've gone from the 12 day format to 25 days. The more the merrier hey?! I would also be more than happy to spend £30 instore or online to get the calendar for £40. Great excuse to pick up some of their fab PJ's, or even the decorations for the Christmas table.
Sneak Peak
Philip Kingsley Elasticizer, Nails Inc 'Tis the season to sparkle nail varnish, Ultra Sun SPF30 lip balm
So these are my favourite advent calendars out right now. I have no idea how you're going to choose. But do let me know which one you go for!!
I'll add more as they are released.
Love & lipstick,
Lisa xx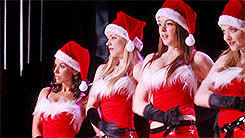 p.s Links are affiliated